UNITED STATES SHIP
Thresher
(SSN 593)
In Memoriam
April 10, 1963

---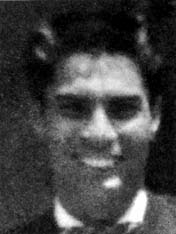 Troy Earl Dyer
Electronics Technician First Class
United States Navy
Troy Earl Dyer was born on January 20, 1933, in Greenfield, Okla. He enlisted in the Navy on August 1, 1950, in Oklahoma City, Okla. He received his basic training at the U.S. Naval Training Center, San Diego, Calif., and had his first tour of sea duty in the destroyer U.S.S. Duncan (DD 874). He also served in the minesweeper U.S.S. Loyalty (AM 457), and on the staff of the commander, Mine Squadron 9.
Troy had earned the navy's Good Conduct Medal, the Korean Service Medal, China Service Medal, National Defense Service Medal, and the United Nations Service Medal, for service during the Korean conflict.
He volunteered for submarine duty and upon being accepted, he was enrolled as a student in the Navy's Submarine School located at the U.S. Naval Submarine Base, New London, Conn. He successfully completed the course of instruction and was assigned to the submarine U.S.S. Sea Cat (SS 399), in March 1959.
Troy was qualified as a submariner while serving in the Sea Cat, and was awarded the silver dolphins; the insignia of the qualified submariner.
On February 27, 1961, Troy was assigned to the nuclear-powered submarine U.S.S. Thresher (SSN 593).
He is survived by his widow, Mrs. Ginger Dyer, and three children, Stephanie, Stephen, and Troy D. of San Diego, Calif.

---
Previous page | Home | In Memoriam | Next page