UNITED STATES SHIP
Thresher
(SSN 593)
In Memoriam
April 10, 1963

---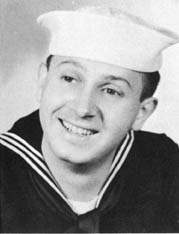 Laird Glenn Heiser
Machinist's Mate First Class
UNITED STATES NAVY
Laird Glenn Heiser was born on January 21, 1939, in Macungie, Pa., the only child of Mr. and Mrs. Robert G. Heiser.
During his school years, Laird was active in sports, including swimming, archery, and hunting. He also pursued the hobby of building model ships.
He enlisted in the Navy on June 20, 1956, and received his basic training at the U.S. Naval Training Center, Bainbridge, Md. Laird had his first sea duty in the fleet oiler U.S.S. Aucilla (AO 56), and it was while serving in that command that he volunteered for submarine duty.
He was accepted and enrolled in the Submarine School at the U.S. Naval Submarine Base, New London, Conn. He completed the course of instruction and was then selected for advance training in nuclear power. He successfully completed the course of training and on January 6, 1962, he was assigned to the nuclear-powered submarine U.S.S. Thresher (SSN 593). He became qualified as a submariner while serving in Thresher in January 1963, and was awarded his silver dolphins. Laird had also earned the Navy's Good Conduct Medal and a letter of commendation from the commanding officer of the U.S.S. Thresher.
He is survived by his parents, Mr. and Mrs. Robert G. Heiser of Topton, Pa.

---
Previous page | Home | In Memoriam | Next page