UNITED STATES SHIP
Thresher
(SSN 593)
In Memoriam
April 10, 1963

---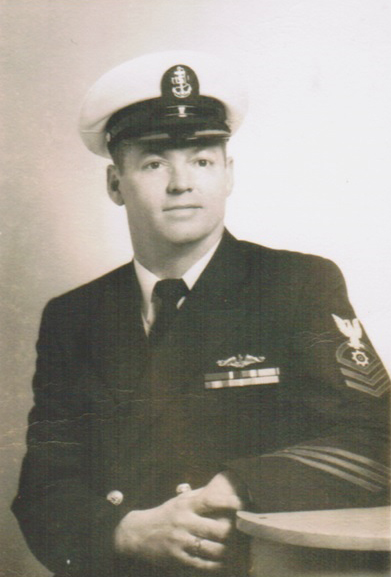 Edward Albert Johnson
Chief Engineman
UNITED STATES NAVY
Edward Albert Johnson was born on May 30, 1929, in Hardwick, Vt.
He attended Gocham High School in Hardwick where he was active in athletics, and was captain of the basketball team.
Edward enlisted in the naval service in January, 1948. He was assigned to the U.S. Naval Training Center, Great Lakes, Ill., where he received his basic training.
Upon completion of recruit training, he volunteered for submarine duty, and successfully completed Submarine School at New London, Conn.
Edward served his entire career in submarines beginning with the U.S.S. Pomfret (SS 391) in which he was designated qualified in submarines. Duty in the submarines U.S.S. Jallao (SS 368) and U.S.S. Archerfish (SS 311) followed.
He returned to the Jallao for another tour of duty before assignment to the U.S.S. Thresher (SSN 593), in February 1961.
During his 15 years in the Navy, Edward was awarded the Good Conduct Medal, United National Service Medal, Korean Service Medal, National Defense Service Medal, and the China Service Medal.
Edward is survived by two brothers, Harold and Robert of North Jay, Maine.

---
Previous page | Home | In Memoriam | Next page