UNITED STATES SHIP
Thresher
(SSN 593)
In Memoriam
April 10, 1963

---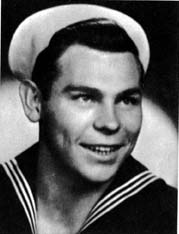 Alan Dennison Sinnett
Fire Control Technician, Second Class
UNITED STATES NAVY
Alan Dennison Sinnett was born on February 12, 1934, in Boston, Mass., where he lived and attended school prior to entering the Navy. He attended Benjamin Dean and Thomas N. Hart Schools in South Boston, and South Boston High School. During his school years he was a member of the Boy Scouts, and a member of the Boys' Club of South Boston. His hobbies were swimming, skin-diving and photography. While a member of the Boys' Club, Alan was awarded several trophies for his swimming feats.
Alan enlisted in the Navy on June 29, 1951, and after completing his recruit training he was assigned to the destroyer U.S.S. Noa (DD 841). He later served in the attack transport U.S.S. Telfair (APA 210), the repair ship U.S.S. Ajax (AR 6) and the U.S.S. Markab (AR 23), prior to volunteering for submarine duty. Completing basic training at the Submarine School at New London, Conn., Alan was assigned to the submarine U.S.S. Balao (SS 285). While serving in Balao, he qualified as a submariner, and was awarded his silver dolphins.
A graduate of the Navy's Fire Control Technician's School, Alan, was ordered to the submarine Thresher, on April 4, 1963. During his naval service, Alan earned the Good Conduct Medal with three stars in lieu of three awards, the United Nations Service Medal, Korean Service Medal, Navy Occupation Service Medal with European Clasp, and the National Defense Medal.
Alan is survived by his widow, the former Mary de Lauri, and two children, Alan Dean and Lauren Gail. He also leaves his parents, Mr. and Mrs. George L. Sinnett of South Weymouth, Mass., and a sister, Edith E. Nest of Biddeford, Maine.

---
Previous page | Home | In Memoriam | Next page